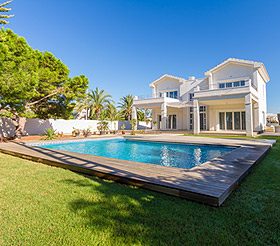 In International Residence Issue #26 in Russian:
Property guides: Portugal, France, Cyprus
Property listings: 180 international properties from around the world
Expert advice: Italy, Portugal, Spain
To investors: Spain, Austria, Thailand
Ambassador: Portugal
Interview: Anton Tabakov
Education abroad: the USA, the UK, Australia, France, Germany.
All issues: PDF versions of all issues of the International Residence Magazine
The Magazine
International Residence is Russia's leading overseas property magazine in Russia and the CIS. This specialized publication educates and advises on the variety of high level properties that are available around the world. Our aim is to be International and objective in the articles that we publish, on the purchase and investment of property around the world.
In each edition we feature:-
Specialised Property Reports
Catalogue with real estate listings
Up-dated investment opportunities
Articles specific to the Russian traveller
Detailed Country Reports
Consultant articles covering legal aspects
Golf features
Lifestyle articles
Luxury travel articles
Design reports
The Editorial Team works hard to ensure smooth transition from International standards to suit the mentality and expectations of our Russian speaking readers.
35,000 copies of each edition are printed and carefully distributed to ensure maximum coverage to our selected target audience. This includes:-
Extensive postal mailings to subscribed readers
Distribution to all leading hotels, business centres & up-market clinics
Airlines, lounges and private jets
Through leading banking institutes
Prestigious restaurants
Presentations at exclusive, high society events
Elite clubs
Fitness centres, golf clubs, yacht clubs
International Residence is the "Official Magazine" for the most successful Overseas Real Estate exhibitions in Russia (including the Moscow & St. Petersburg International Property Shows) enabling us to ensure that each visitor to these 8 specialised events a year receives a copy. Your advertisements are placed directly in the hands of this targeted audience.
Advertisers can participate in various levels of presentations:-
Premium Display Advertisements using full design and logo
Property Presentations promoting specific properties for sale
Editorials, accepting supplier advertorial with contact details
Property Catalogue for property listings
For further information please contact: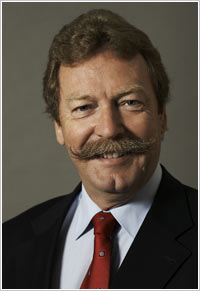 Mr. Kim Waddoup
Publisher
The International Residence Magazine

Russia, 121170, Moscow,
Kulneva str, 3, bld. 1, office 519
Tel.: +7 495 777-25-77


www.InternationalResidence.ru
Please enter our poll
NEWSLETTER
As the leading overseas property magazine in Russia, International Residence is at he leading edge of the Russian market. Read our monthly newsletter for latest details on what is happening in the fast growing market.
Join our mailing list free of charge
Real Estate exhibitions in Russia
Advertise in International Residence and your advertisement will be read by all the visitors to the following overseas property events: