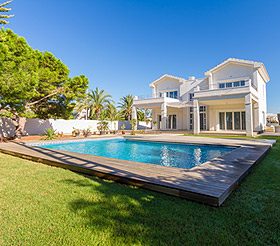 In International Residence Issue #26 in Russian:
Property guides: Portugal, France, Cyprus
Property listings: 180 international properties from around the world
Expert advice: Italy, Portugal, Spain
To investors: Spain, Austria, Thailand
Ambassador: Portugal
Interview: Anton Tabakov
Education abroad: the USA, the UK, Australia, France, Germany.
All issues: PDF versions of all issues of the International Residence Magazine
The International Residence Magazine
Magazine information:

Content: 136-176 pages
Color: 4+4 (full color)
Paper: High quality art paper, glossy
Format: 220 x 290 mm
Print: 35 000

Publication dates:

Issue #27 - Spring/Summer issue, March - 2017
Issue #28 - Autumn/Winter issue, October - 2017

Deadline for materials:

Issue #27 - 15 February 2017
Issue #28 - 15 September 2017
RUSSIA'S LEADING OVERSEAS PROPERTY MAGAZINE
International Residence Magazine is the leading overseas property magazine covering Russia and the Russian speaking countries of the CIS. First published in 2003, International Residence has been at the leading edge of the developing Russian market since it's conception. Our professional advice and clear information has assisted many hundreds of wealthy Russian buyers to choose their destination and purchase the property of their dreams.

There are 2 editions of International Residence each year with 35,000 copies of each edition. This policy ensures long and continuous coverage for our advertisers. The Spring/Summer edition is issued in February and the Autumn/Winter edition in September. As we target the Russian market, International Residence is printed only in Russian.

Our readership exceeds 100,000 people for each issue through both the print and on-line edition. In addition International Residence is the "Official Magazine" for the most successful Overseas Real Estate exhibitions in Russia (including the Moscow & St. Petersburg International Property Shows) enabling us to ensure that each visitor to these 8 specialised events a year receives a copy, so your advertisement is placed directly in the hands of this targeted audience.

If you are interested in targeting the rapidly expanding Russian market, let International Residence be your partner. Our highly qualified staff will offer full assistance in creating effective and profitable marketing campaigns, based on your specific requirements. All our staff speak perfect English and will ensure that your advertisement will be professionally translated.
The leading overseas property magazine in Russia & CIS
35,000 copies printed and distributed to wealthy Russians
Printed twice a year = long time for your advertisement to be effective
49% of our readers indicate that they will buy abroad within 12 months
Official magazine of the leading Property Shows in Russia
Readership exceeds 100,000 wealthy Russian buyers
For further information please contact: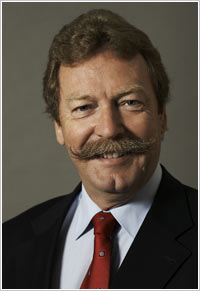 Mr. Kim Waddoup
Publisher
The International Residence Magazine

Russia, 121170, Moscow,
Kulneva str, 3, bld. 1, office 519
Tel.: +7 495 777-25-77


www.InternationalResidence.ru
Please enter our poll
NEWSLETTER
As the leading overseas property magazine in Russia, International Residence is at he leading edge of the Russian market. Read our monthly newsletter for latest details on what is happening in the fast growing market.
Join our mailing list free of charge
Real Estate exhibitions in Russia
Advertise in International Residence and your advertisement will be read by all the visitors to the following overseas property events: